Sister City: Federal Way, Washington, U.S.A.
When the Hachinohe International Exchange and City Promotions Association (formed September, 1990) was discussing possible locations for a sister city, through the Tacoma-Pierce County Chamber of Commerce, which had a friendly exchange relationship with Hachinohe, the Mayor of Tacoma introduced Hachinohe to a neighboring city, Federal Way in April 1992. After exchange visits between the two cities confirming the desire to become sister cities, on August 1st, 1993, the sister city agreement was signed. Since then visits and youth exchanges between Federal Way and Hachinohe have continued.
See a history between Federal Way and Hachinohe (PDFファイル: 188.4KB)
Incorporated February, 28, 1990

Population 96,530 (2019)

Housing Units 36,408 (2017 ACS)

Locations Federal Way is in Washington State, a state that is on the West Coast and shares a border with Canada. It is situated 25 miles south of Seattle, and is adjacent to Puget Sound and the Green River Valley. The climate, which is influenced by warm currents flowing up north, is mild all year around. It has a Mediterranean climate: relatively mild in winter and non-damp and sunny in summer.

Mayor Jim Ferrell (From Jan. 1, 2022 to Dec. 31, 2025)
Federal Way, Washignton, U.S.A.
Ministry of Foreign Affairs of Japan- Regional Affairs (U.S.A)
Activities with Federal Way
Sister City 25th anniversary Photo Exhibit "Hidden Gems" 2018-2019
To commemorate the 25th Anniversary of the Sister City Relationship between Hachinohe and Federal Way, a photo exhibit exchange was held in both cities. Around 109 photos taken by Hachinohe citizens were collected by Hachinohe City and displayed in the Performing Arts and Event Center in Federal Way, from November 29 to December 5, 2018.
During this period, the Hachinohe delegation from the International Relations Group and the New Art Museum Promotions Section visited Mayor Ferrell and toured various art related projects around Federal Way. On December 3rd, the delegation also held a "Decophoto" art collage workshop with around 26 Federal Way Public School high school students, where they created art pieces using photos from both cities.
The second part of this photo exchange was held in Hachinohe, from January 24th to 30th, at the Hachinohe Portal Museum Hacchi. The art pieces on exhibition include: photos taken by Hachinohe citizens, photos taken by Federal Way citizens, and the "Decophoto" pieces made by the high school students in Federal Way. A total of 1,528 people visited the exhibit.
This photo exhibit exchange, held in commemoration of the 25th Anniversary of the Sister City Relationship between the two cities, was also a vision to discover the hidden gems of each respective city. Through this, the photo exchange was also a wonderful chance for citizens to understand and experience life in their sister city.
This photo exchange was only made possible through the support and efforts of the City of Federal Way, Federal Way Public Schools, Federal Way Arts Commission, Ministry of Foreign Affairs of Japan, and The Council of Local Authorities for International Relations.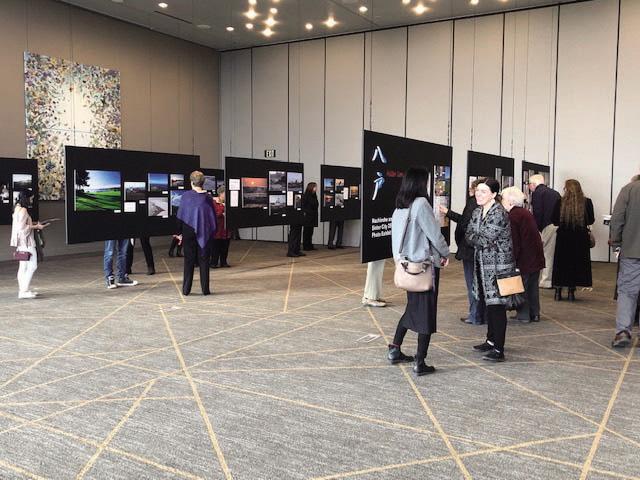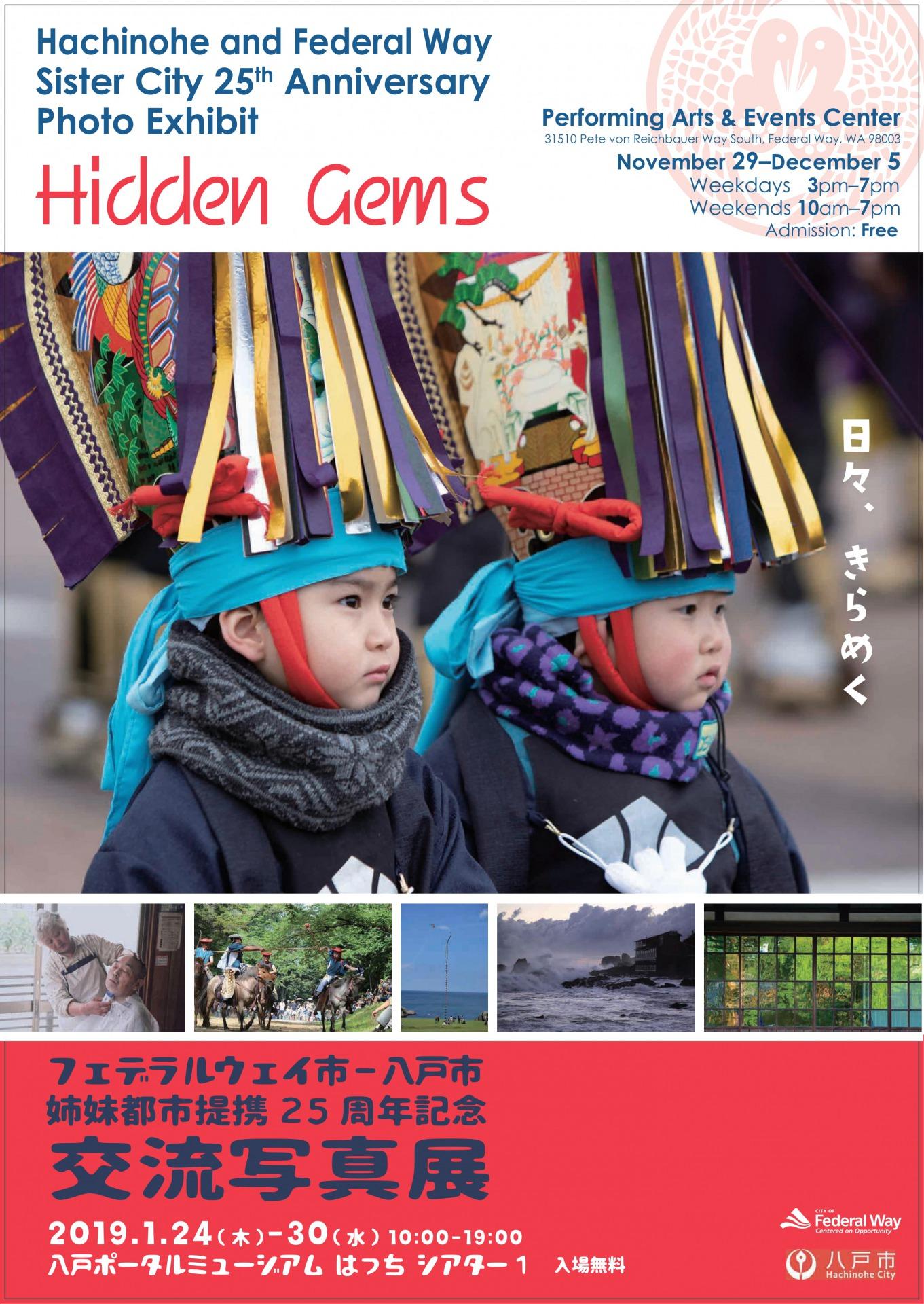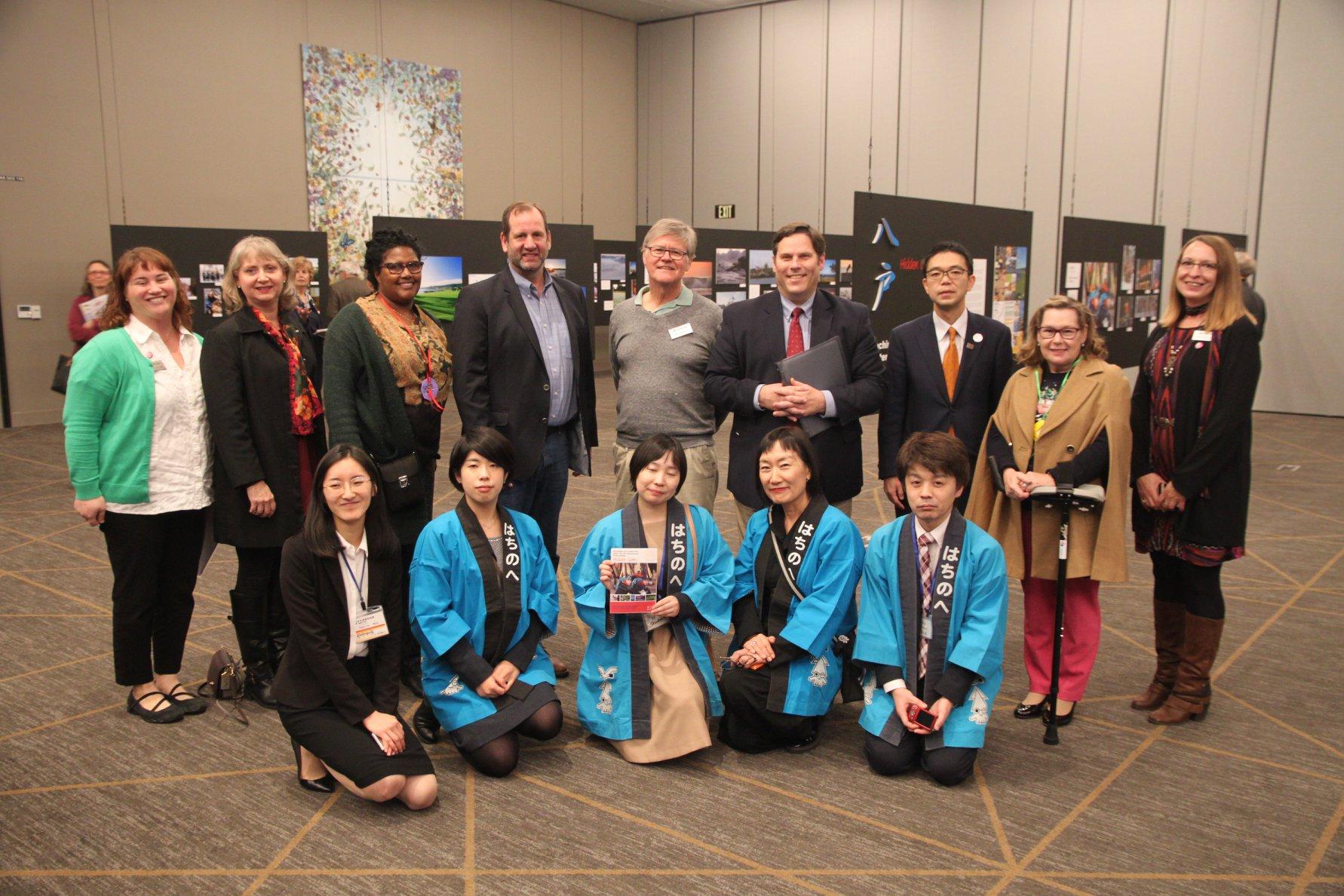 Visiting Federal Way 2017
A nine member delegation from Hachinohe, including Mayor Makoto Kobayashi, visited Federal Way and made a courtesy call to Mayor Jim Ferrell in May of 2017. With the 25th anniversary of the sister city relationship between the two cities coming up in 2018, discussions regarding the commemoration event were also held. Mayor Ferrell also expressed his desire to visit Hachinohe in the next few years.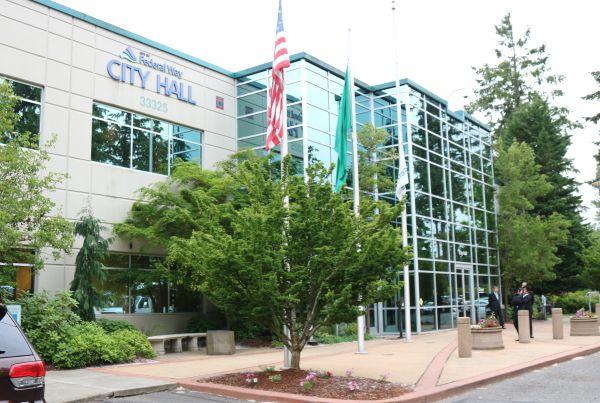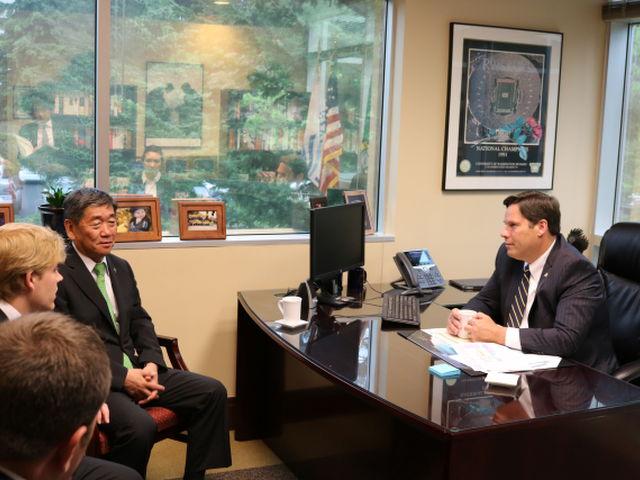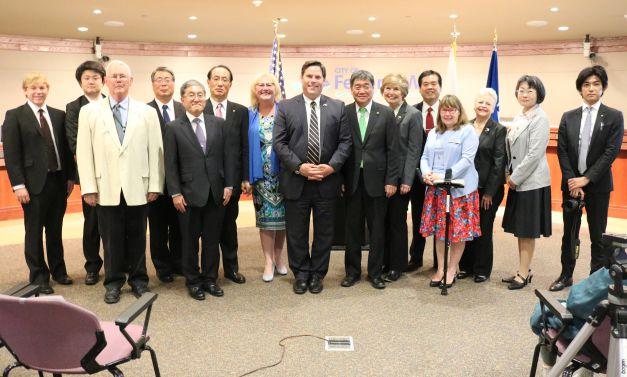 Visiting Federal Way 2014
In May 2014, Mayor Makoto Kobayashi and a nine member delegation made a courtesy call to Mayor Jim Ferrell, the newly appointed Mayor of Federal Way. During this visit, the delegation went to tour the community center and had a discussion over a lunch at the Dumas Bay Center. Mayor Ferrell was very warm-hearted and expressed his passion for the exchange between the two cities.



Visiting Federal Way 2010
On Monday November 8th 2010, a delegation of 8 people led by Mayor Makoto Kobayashi visited Federal Way City. They paid a courtesy call on Federal Way Mayor Linda Kochmar, and visited the city government office and Illahee Middle School, which participates in youth exchange programs with Hachinohe schools. This visitation strengthened the ties between Hachinohe and Federal Way City.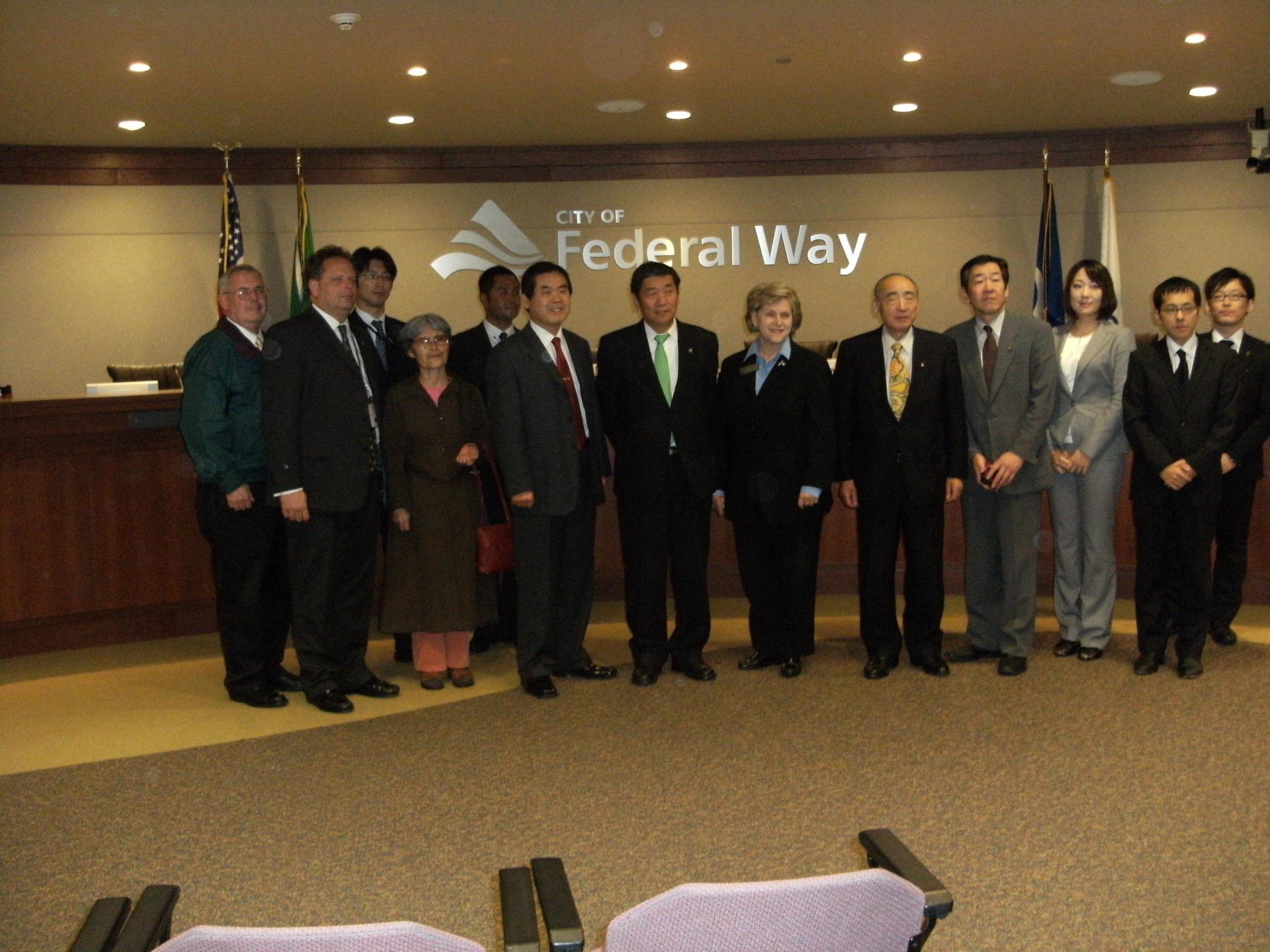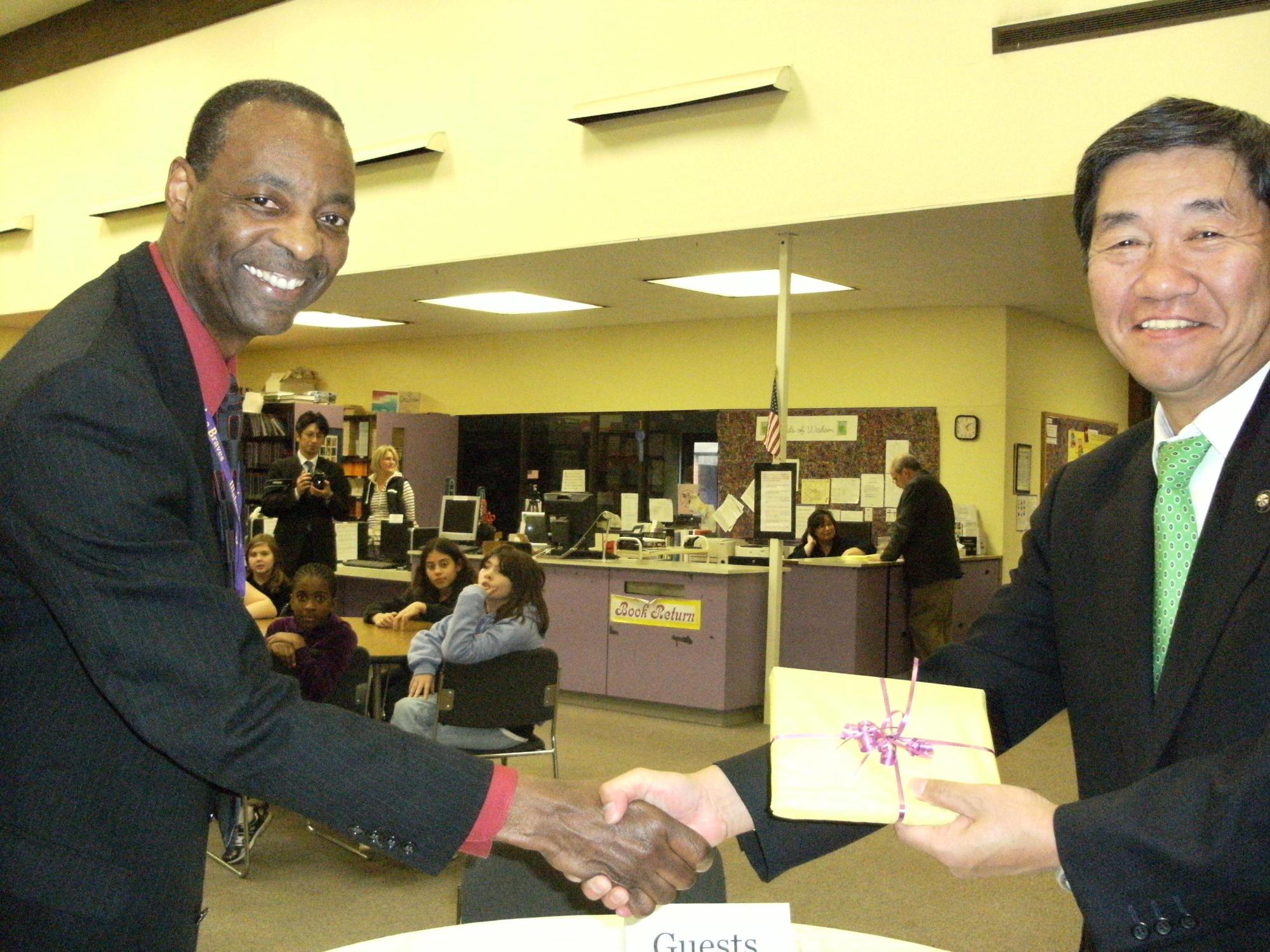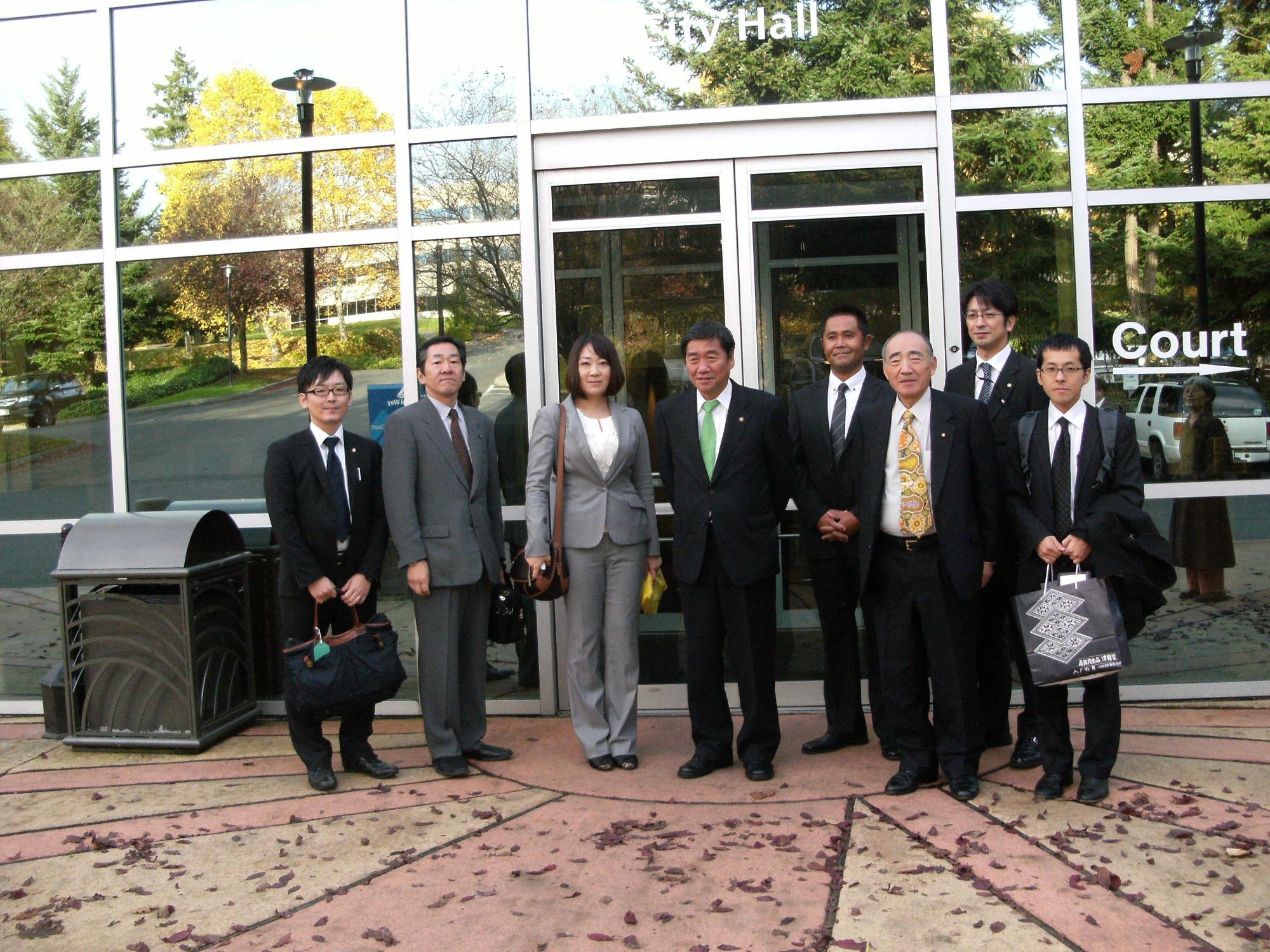 Visiting Federal Way 2008
For 3 days from February 5th to February 7th 2008, a delegation of 20 people led by Mayor Makoto Kobayashi visited Federal Way. The delegation visited the Federal Way City Council, toured Federal Way City, and received many warm greetings at a welcome dinner hosted by the Federal Way City Government, the Sister City Association and the Chamber of Commerce, thereby strengthening the ties between the two cities. Also, there was an explanation about city development, such as urban area development plans, etc., from Mayor Jack Dovey. The current rapid growth of Federal Way was apparent.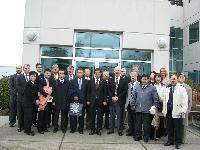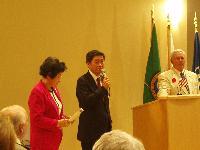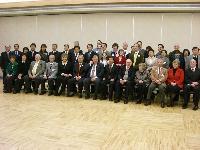 The Mayor of Federal Way visits Hachinohe 2006
Over a 4 day period from the 25th to the 28th of October 2006, a total of 4 people including Mayor Michael Park officially visited to Hachinohe. The visit included a trip to a local university, the Hachinohe Food (Hashoku) Center, as well as a welcome dinner party. The special sister city bond between Federal Way and hachinohe was strengthened.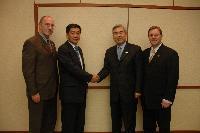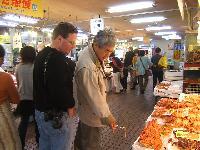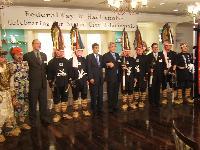 Sister City High School Baseball Games 2005
The 2nd Sister City High School Baseball Games were held in Hachinohe in June, 2005. A total of 26 players and citizens including Mayor Dean McColgan visited Hachinohe and had games with baseball teams of Hachinohe Kosei High School, Hachinohe Kogyou High School, Hachinohe Kodaiichi High School, and Hachinohe National College of Technology School. One of many highlights of the event was the time Federal Way students spent with their host families. After the game, team members of both Federal Way and Hachinohe created life-long memories and friendship through school visit and the welcome dinner party.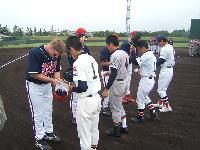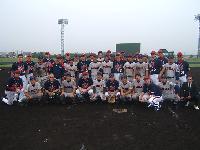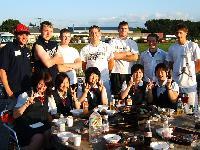 この記事に関するお問い合わせ先
総合政策部 市民連携推進課 国際交流グループ

〒031-8686 青森県八戸市内丸一丁目1番1号 市庁本館4階
電話:0178-43-9257 ファックス:0178-47-1485